International Prize Michelangelo
21. Juli 2023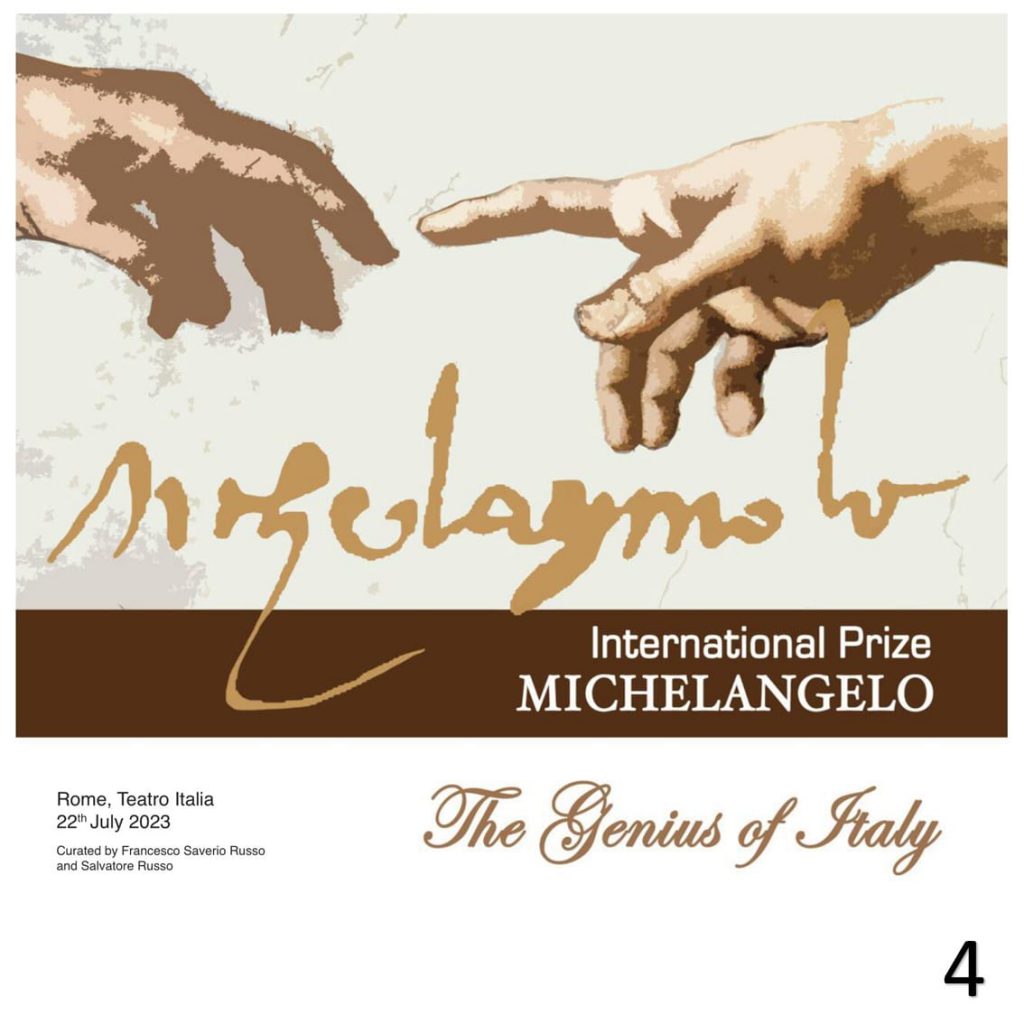 Heute habe ich den
"International Prize Michelangelo " the Genius of Italy" , den Preis von Effeto Arte Editore Foundation, Rom, Italy, den Trächtigen Kunstpreis, den in Rom verliehen wird, für meine künstlerischen Leistungen entgegengenommen. Der Michelangelo International Prize ist eine Anerkennung, die allen Künstlern verliehen wird, die sich im Laufe der Jahre durch den stilistischen Wert ihrer Kunstwerke hervorgetan haben. (Siehe die Prize Michelangelo Trophäe–It is one of the most prestigious Art Awards from Italy)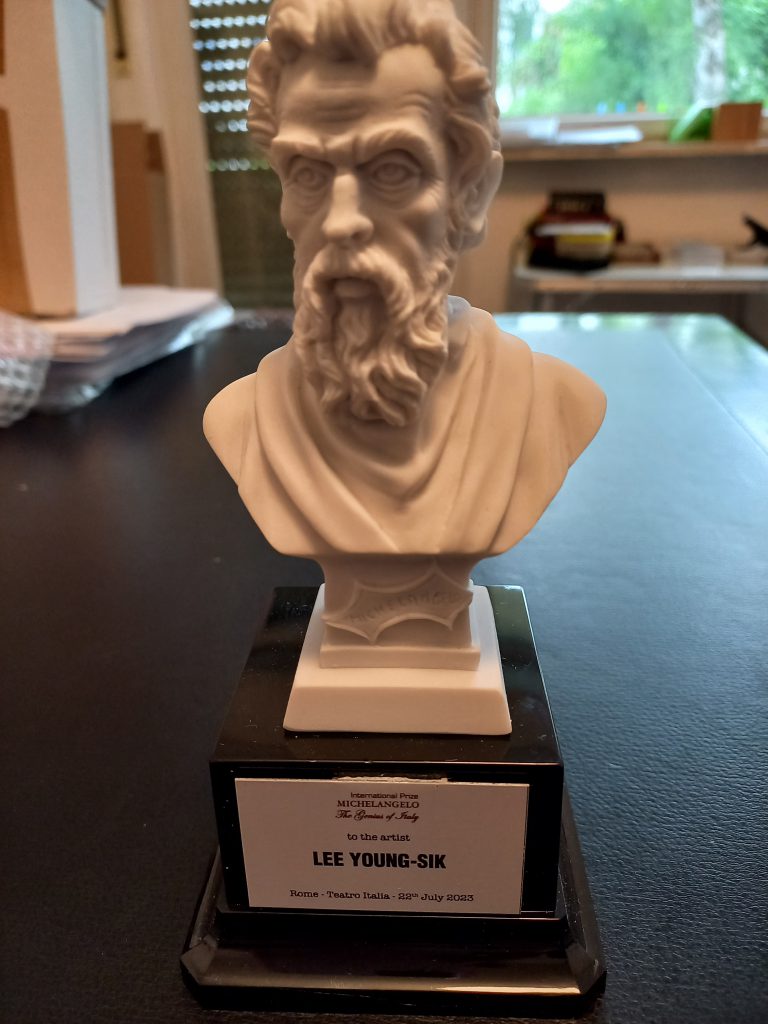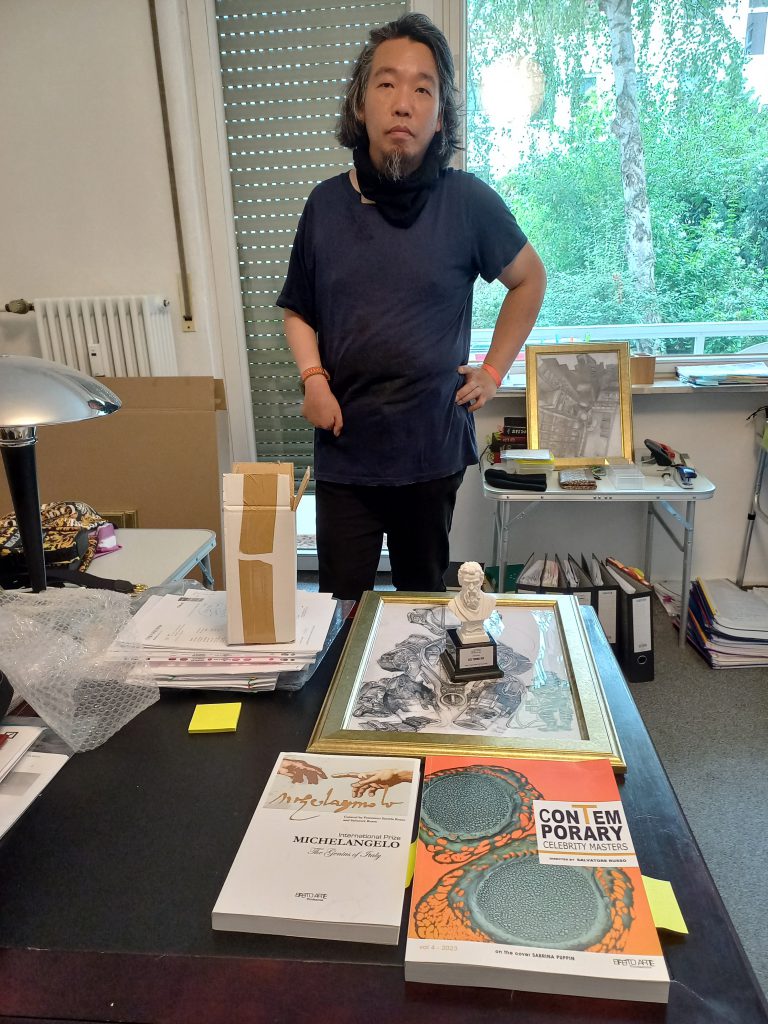 Dazu wurden 2 Kunst-Edition Bücher by Effetto Arte Editore publiziert, wo meine Kunstwerke zu sehen sind.
"CONTEMPORARY CELEBRITY MASTERS" Vol. IV"(S. 237) und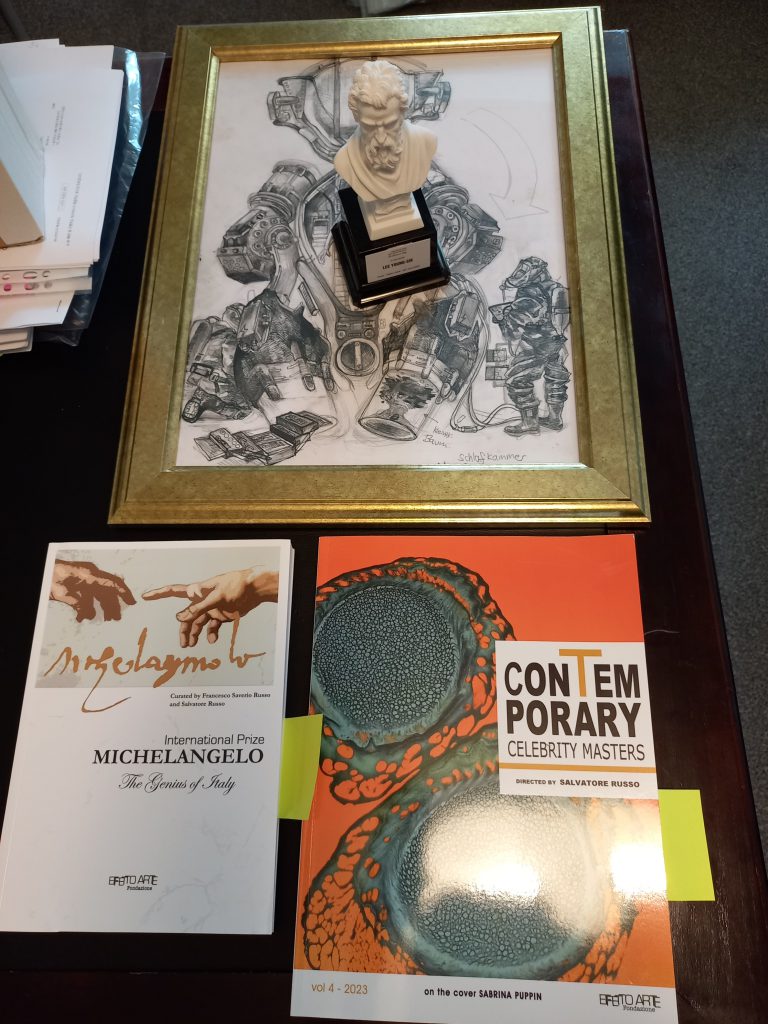 "International Prize Michelangelo the Genius of Italy".(S.233)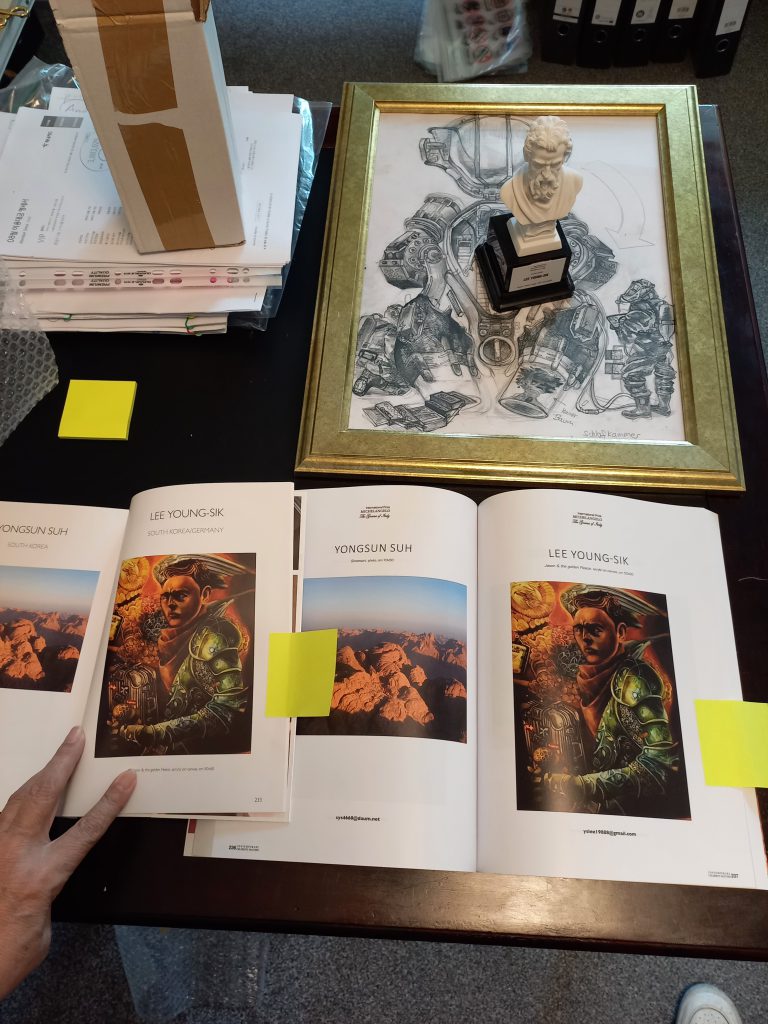 Es ist eine Zusammenstellung der berühmtesten Meister der zeitgenössischen Kunst und enthält die Geschichte des Preises sowie meine Kunstwerke. Ich bin sehr dankbar für den Kunstpreis und die 2 Kunst-Edition Bücher.
Herzlichen Dank an Herrn Dr.Salvatore Russo, The Curator of the Award, Rom, Italy.