International Prize Michelangelo
30. Mai 2023
IT IS ONE OF THE MOST PRESTIGIOUS ART AWARDS AWARDED IN THE HEART OF ROME.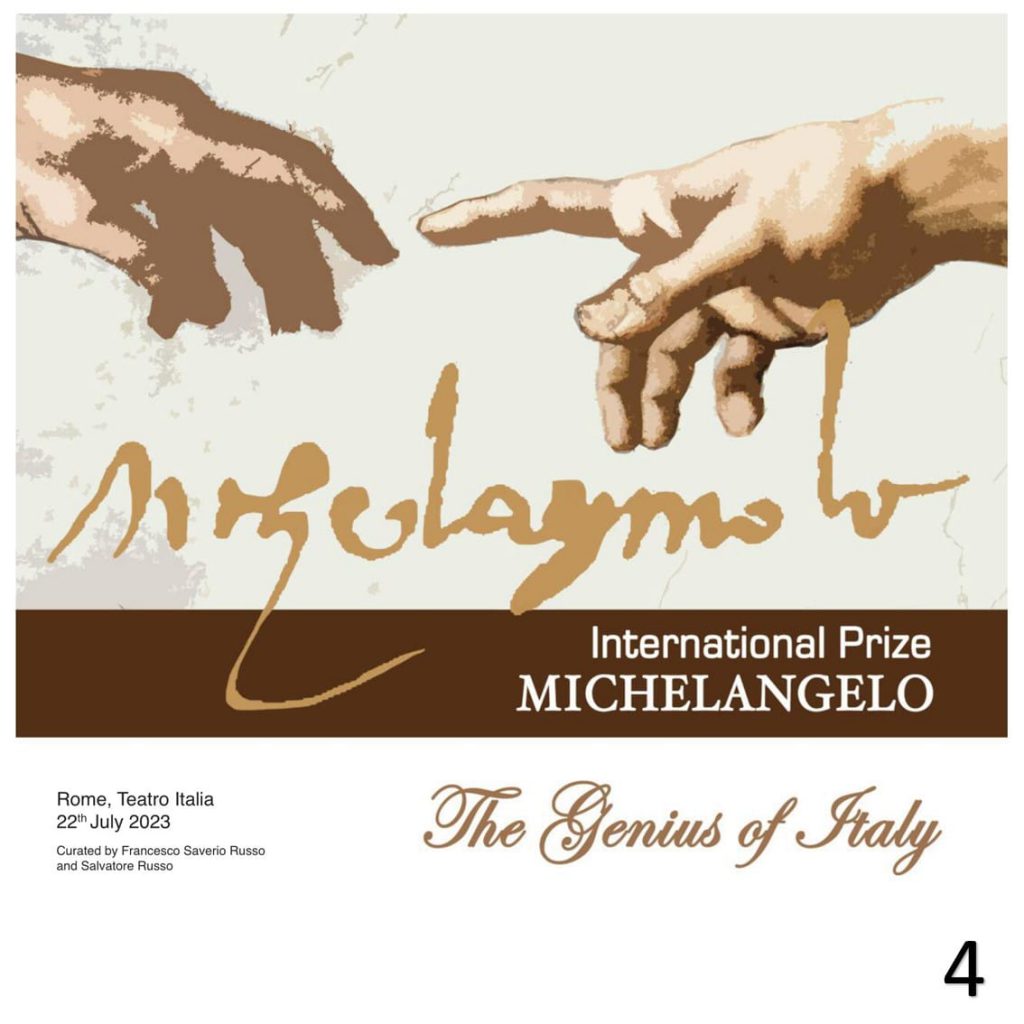 Ich fahre nach "ROM", der Hauptstadt Italiens, um am 22. Juli 2023 diesen preisträchtigen Kunstpreis, der in Rom verliehen wird, den "Internationalen Preis Michelangelo – Das Genie Italiens", für meine künstlerischen Verdienste am Teatro Italia – Rom, entgegenzunehmen die Anwesenheit von Sammlern, Journalisten, Politikern und Kunstliebhabern aus der ganzen Welt. Der Michelangelo International Prize ist eine Anerkennung, die allen Künstlern verliehen wird, die sich im Laufe der Jahre durch den stilistischen Wert ihrer Kunstwerke hervorgetan haben
Dazu wird eine Kunstkatalog publiziert, wo meine Kunstwerke zu sehen sind.
"CONTEMPORARY CELEBRITY MASTERS" Vol. IV". Es ist eine Zusammenstellung der berühmtesten Meister der zeitgenössischen Kunst und enthält die Geschichte des Preises sowie meine Kunstwerke.
Ich bin so dankbar, dass ich die ehrenwerten Preis erhalten darf.
Es findet am 22, Juli 2023 um 16 bis 17 Uhr im Teatro Italia in Rom statt.