14. Art Kreuzberg
17. Juli 2023
Herzliche Einladung zur 14. Art Kreuzberg.
Art Kreuzberg präsentiert während der Artweek eine große Gruppenausstellung.Darunter werden meine Artworks ausgestellt.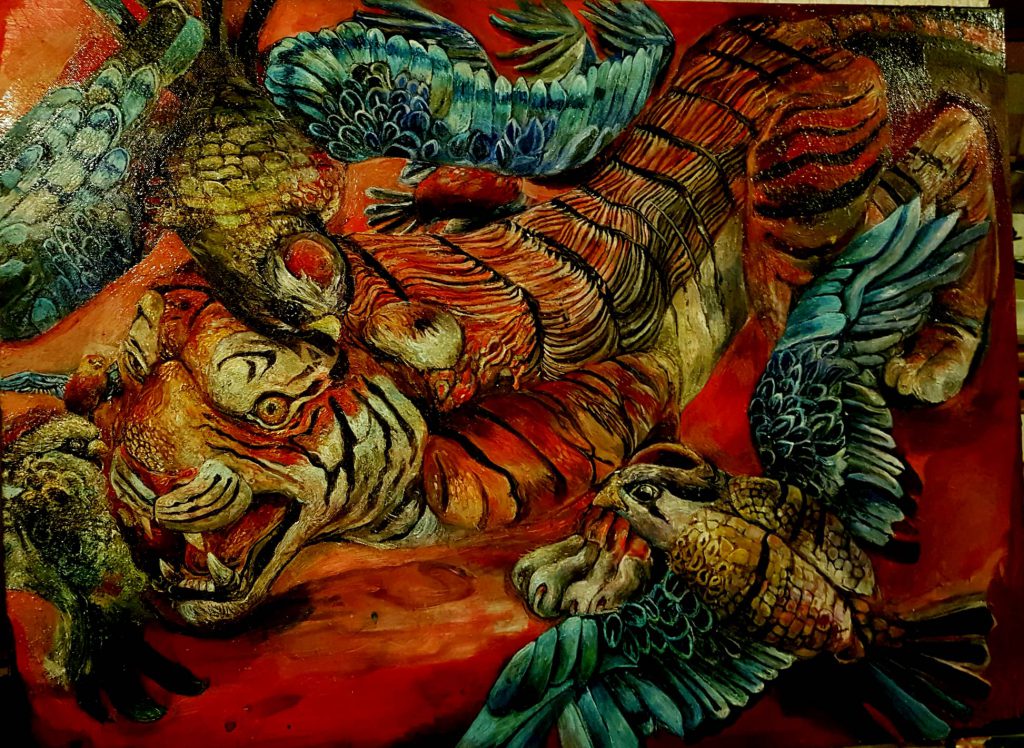 Ode to the wildness, Acryl auf Leinwand,
80cm x 60cm, 2023
MALEREI, ART Kreuzberg 15.-17.09.2023, im ehemaligen AUTOHAUS, Prinzessinnenstraße 21-24
Los geht es am Freitag, 15.09.23 ab 18 Uhr. Die Kernöffnungszeit am Samstag, 16.09.23, und Sonntag, 17.09.23 ist von 13 – 20 Uhr. Alle davon abweichenden Zeiten stehen bei den jeweiligen Orten im Programm.
Weiter unten auf dieser Seite kann der ART Kreuzberg Newsletter abonniert werden!
Kontakt: ina@artkreuzberg.de
01590 5077917